Jessica Lonon is paying forward the support she received from her community throughout her life.

Along with teaching, Ms. Lonon is raising a daughter, running a business called J Shot Connection, supporting her family's businesses, coaching the Cedar Shoals volleyball team, and connecting with the community through organizing events. Ms. Lonon was the Cedar Shoals counseling secretary last year, and this year she teaches business classes.

Born in Sylvania, Georgia to Jerry and Mary Lonon, Ms. Lonon graduated from Screven County High School in 2000. Lonon's family believed in her and worked hard to support her dreams. Before Lonon's parents started their family business, J and L Contracting, Mary Lonon worked the third shift at a plant to help support the family. Ms. Lonon's great grandmother, Isadell Garvin, influenced her in high school. Garvin moved in behind the Lonons' house when her husband passed away.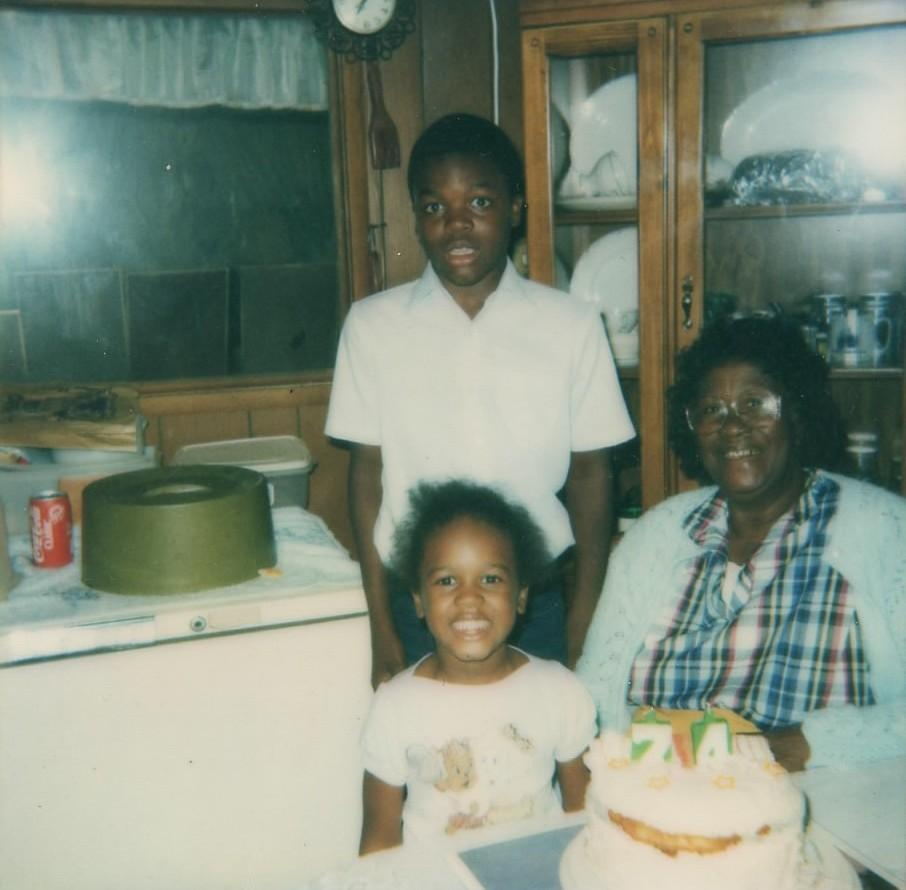 Taking her great grandmother's advice, Lonon turned to athletics to take care of herself. Her father played college basketball and earned a baseball scholarship to Paine College. He instilled athleticism into Ms. Lonon and her brothers. Anthony Lonon, the second oldest Lonon son, went to the University of Georgia on a football scholarship.

"Everyone had high expectations of me being an athlete," Ms. Lonon said. Her success in high school track, softball, and basketball as well as college and professional basketball fulfilled those expectations.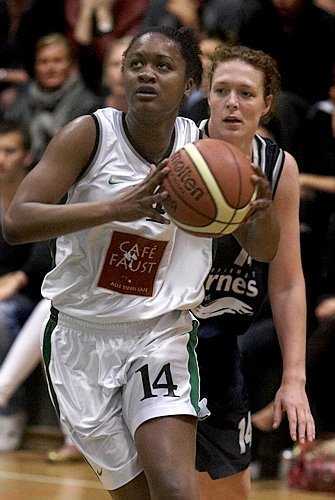 Ms. Lonon qualified for two state track meets and was named the MVP for her softball team in her senior year of high school. In her high school softball career, Lonon had a batting average of .525 and 15 RBI. But basketball was her passion.

In 2010, she was inducted into the Screven County Athletic Hall of Fame. At the time she held records for points scored in a basketball game, 41; points scored in a season, 588; and free throws made and attempted, at 571 and 313 respectively.

After her successful high school basketball career, Lonon attended East Tennessee State University on a basketball scholarship. After starting at forward for ETSU, Lonon signed a contract to play professionally overseas. A scout from Statesboro, GA who watched Lonon play in high school helped her travel to Europe to play professional basketball. She left for Ireland the same year she graduated college to play for the Peugeot Meteors.

Before going professional, Ms. Lonon rarely traveled outside of Georgia. Ireland was "a whole new world."

"I was raised in a small country town, so I was never used to being in the city. I learned how to use the train, and just learned how I was always sheltered. I learned how to watch out for myself and take care of myself and be responsible," Ms. Lonon said.

As a professional athlete, she received support from teammates and built friendships that have lasted through her life. Ms. Lonon spent six years playing professional basketball overseas. After Ireland, she traveled to Austria, Spain, Denmark, and Australia. Her time overseas and the relationships she built inspired Ms. Lonon to start a marketing business called J Shot Connection.

"I wanted to build connections and help other people do what I did," Ms. Lonon said.

American players benefited the teams overseas because they brought a different style of play to the teams. When different ball clubs hoped Lonon could help them recruit players, she also saw an opportunity.

"They started asking if I knew other players, how to get other players over there. And I was like 'hmm, I might turn this into something,'" Lonon said. Within a year she founded J Shot Connection with the help of her father. Soon she held her first combine in Athens to connect the players and teams.

"I flew in some of the coaches that I was talking to while playing and helped some of the other players play ball and grow. So I even helped some of my former teammates fly over and sign contracts," Lonon said. Since the first combine, J Shot Connection has evolved into a marketing agency, working less with sending players overseas and more with promoting businesses.

Like athletics, entrepreneurship runs in the Lonon family. Anthony Lonon, Ms. Lonon's brother, owns a car dealership in Athens called Lo Automotive. He also owns a landscaping business called L-Scape that has worked for the University of Georgia as well as nearby army and naval bases. Their parents' J and L contracting business works on demolition jobs.

Through J Shot, Ms. Lonon helped young people find their own success. Lonon hosted a talk show in the early 2000's on JPN Network called "Jess Choppin' It Up" to inspire young stars and help them to gain exposure.

"I would interview our local celebrities here, or young people aspiring to be a celebrity. And then I would find an actual celebrity that we were bringing in and I would tie the shows together," said Lonon. Some of the guests on her show included Reginald Ballard, Gucci Mane, RaSheeda, Lil Scrappy, Shawty Lo, Waka Flaka Flame, and Joyce Lattel.

Even after rubbing elbows with celebrities, Lonon turned her attention to a brighter star when her daughter A'Riyah was born.

"I'm passionate about giving back and raising my daughter – not just to be like me. But to find herself and learn new ideas on how to do that, how to develop her. How to get her ready for her world, because I've already had a chance to live in my world. So let her become her own self and find her own personality for herself," said Ms. Lonon.

Now A'Riyah is in first grade at Whit Davis Elementary School. Ms Lonon is raising A'Riyah to be Christian the same way her parents raised her.

"We went to church all the time. We were raised in the church. We always prayed together. We believed in having morals and respect. We respect our elders no matter what," said Ms. Lonon.

Soon after A'Riyah was born, Lonon found her way to Cedar Shoals. At first as a substitute teacher, she was hesitant to take on a full-time job because she wanted to spend as much time with A'Riyah as possible. But then principal Dr. Tony Price persisted in asking Ms. Lonon to take a long term teaching position in a special education classroom. The Tuition Assistance Program (TAP) at UGA helped her to get her teaching degree. Ms. Lonon took the job in 2013 and has worked at Cedar ever since.

"I learned so much. Those kids are amazing. My whole perspective, not just of them, but of life changed. They make you appreciate life more, because they're happy," said Ms. Lonon.

As soon as she started working at Cedar, Ms. Lonon began organizing events to reach the community. For her first project, she organized a trip to see the movie "Selma" with 30 Cedar students.

"After I did that event, that opened my mind to doing more stuff like that. So I did the black history program with Jackie Bosby and JPN network. We had viewings of all the historical people over in the auditorium. I've also done the fan bus on the basketball game to Columbus. I've done the Car and Bike show with Dave Darden," Ms. Lonon said.

Recently, Ms. Lonon found another way to help her community. Ms. Lonon began coaching volleyball at Cedar last year. She primarily coaches the junior varsity team. Positive coaching is a priority for Ms. Lonon.

"Everybody can tell you all the things that you're doing wrong. But it's important to let you know, to coach yourself, even on the things you're doing right. 'To make the best better,' that's one of my mottos," said Ms. Lonon.

"She likes to get wins. She doesn't like losing. She likes hard work. And she wants us to put everything we've got into what we play. And It's always it always turned out for the best," sophomore volleyball player Aseel Mansour said.

Louren Patterson, a senior volleyball player and student in Ms. Lonon's business class, says Ms. Lonon has a positive coaching style in the classroom as well.

"In school most of the time, she'll be like a coach. She'll say 'you all are a team, work together,'" said Patterson.

Ms. Lonon believes that we are all capable of success if we work hard enough, and school is the place where we can learn how to be successful.

"Be a sponge. Soak in everything you can soak in. Know that we work for you. When you're a student, you're a boss. You're a boss, so you tell us what you need. And our job is to give it to you. And our job is to groom you to be productive citizens. And you need to learn all that you can learn while you can get it now. Because what decisions you make now, do affect the rest of your life," said Ms. Lonon.