Smart, funny, caring, compassionate, kind, tall, passionate, quiet, and the "backbone of Cedar Shoals." These are the words that Joshua Sampson's colleagues and friends use to describe the recently departed teacher and scheduling superhero at Cedar Shoals.
"As a friend, Josh was one of the coolest dudes I have met in my 35 years on this earth.  He enjoyed good music, and opened my eyes to a few bands that I would not have listened to without his encouragement," Matthew Baker, science department chair, said. "He was soft spoken, but his dry sense of humor could make almost any situation better."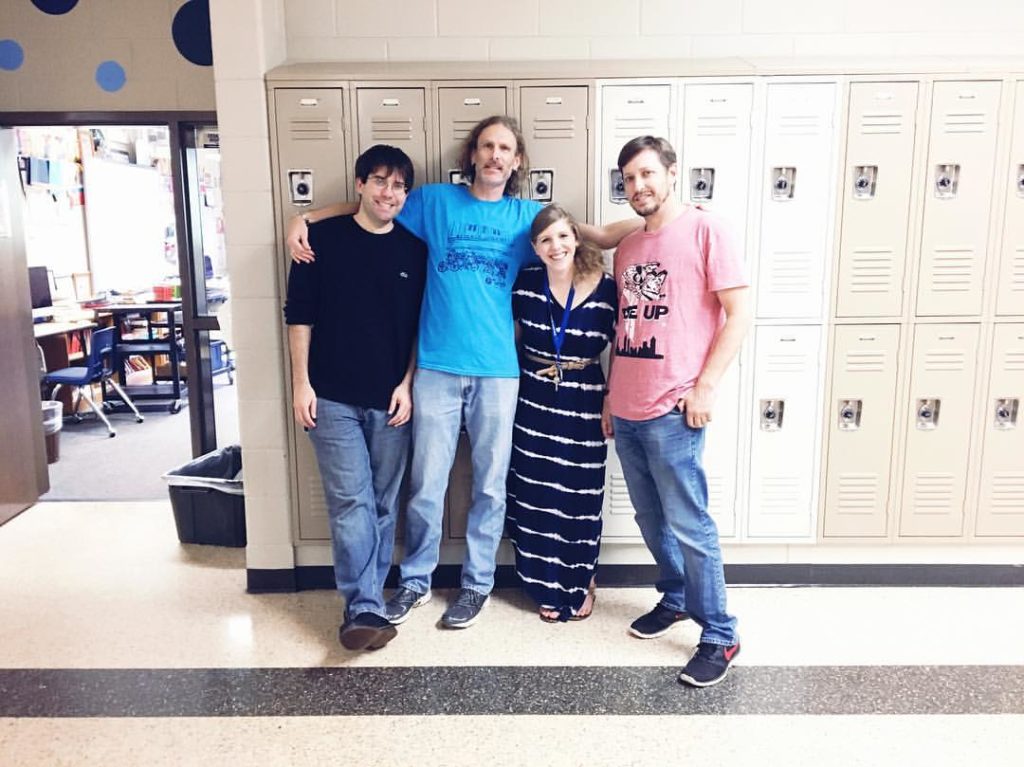 Outside of Cedar Shoals, Sampson was active in the Athens running community, competing in marathons. He used his hobby to connect to teachers across Clarke County.
"If you asked him for something, there was a 100% chance it would happen, even to the point where we would run together a lot," Carly Chandler, science department, said. "I would be like, 'Well, yeah, I can go running, but it has to be at like five o'clock in the morning on Tuesday.' At 4:59 he would be standing at the top of my driveway, without fail."
Sampson is also remembered for his wit and dry sense of humor.
"If you knew him well enough, Josh Sampson could speak volumes with a facial expression without actually saying a word. If you ever read a single email from him without chuckling, then you missed something. The first time I figured out that Josh was constantly making deadpan jokes, I backtracked and entered his room laughing. He raised an eyebrow and gave me a slight headnod which said 'Welcome to the party. I was wondering when you'd show up,'" Brent Andrews, literature department, said.
Having graduated and taught at Cedar Shoals for the past 17 years, Sampson's impact reached beyond current students and faculty. Alumni Zak Huberty, class of 2013, reminisces on Sampson's unique teaching style.
"On Mondays, we would start with learning what our mantra was, and throughout the week we would dig deeper into the mantra, what it means generally, and how it applied to all of us individually. This was such a unique part of my week every week that it really stuck with me, and helped me learn how important it is to set small goals for myself in order to gradually work toward a larger objective," Huberty said.
"I said I wasn't much of a reader, and I wasn't much of a poet either. But in Mr. Sampson's class I got the courage and inspiration to write my first poem for my girlfriend, who is now my wife. When we started dating, we were taking Mr. Sampson's class together," Huberty said. 
Cedar alumni Margaret Frey, class of 2017, first knew Sampson as her father's friend, but she later learned the impact he left on his students and the Cedar Shoals community.
"A few years later, my dad started taekwondo at the same time Mr. Sampson did. They were sparring partners because they were both so tall and became friends," Frey said. "I got to know Mr. Sampson better when I started high school and loved his kind spirit and dry wit. He genuinely cared about his students and did everything he could to help them succeed. Mr. Sampson was a top tier human being and will be greatly missed."
Sampson had dozens of responsibilities inside and outside of Cedar, but coworkers say he always took care of anything anyone needed.
"Josh took responsibility for everyone he met and seamlessly worked their needs into his busy schedule, but he never once expected recognition. Solving problems and making the lives of those around him easier and more fulfilling is just how he chose to live each day of his life," Andrews said.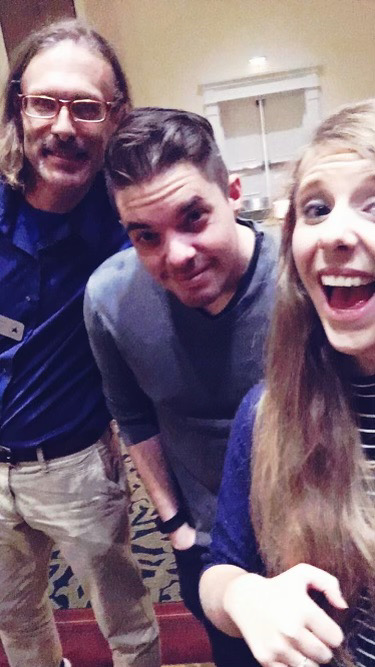 Not only did Sampson support the Cedar Shoals staff and faculty through his work behind the scenes, he was also a supportive friend to all.
"He made me feel sane on days when I thought I was going to go a bit crazy. He made me smile, laugh and sent the best emails. I always waited until I had a few minutes to read them so that I didn't miss a thing," Jennifer Schmidt, math department, said.
"He was a good listener, and he would provide advice when you asked for it. And it would be like super deep, thoughtful advice. He was a really powerful person in a quiet, calm, dry wit sort of way," Jesse Evans, social studies department, said.
The tragic passing of a beloved member of the Cedar Shoals family has created a hole in the hearts of many.
"48 years is not old. He had a lot more life to live. So like, I hear people say 'I'm sorry for your loss,' I just think like I'm sorry for Josh's loss because he's lost the most out of all of us," Evans said.
A memorial service in honor of Sampson's life will be held at Cedar Shoals in the fine arts auditorium on Friday, Oct. 29 at 1:30 p.m.