Funding the future: Breaking down the cost of college
In the past 20 years, the average in-state tuition and fees at American public universities increased 175%. Out-of-state tuition is not far behind with an increase of 141% since 2003 This exorbitant cost of higher education has pushed almost 43 million students to take out loans just to finish a degree. These loans hang over them for decades.
"Everyone who has debt either is working on a degree or has a degree already and it's so hard to pay for just the degree on top of the interest that comes with it. It feels like the right time to at least forgive some people's debt," Garrett Walker, social studies department said.
President Joe Biden proposed a plan to forgive up to $10,000 of federal student loan debt and up to $20,000 to people with student debt that qualifies for a Pell Grant. A Federal Pell Grant is a grant awarded to students with financial need, students apply for Pell Grants by filling out their Free Application for Federal Student Aid (FAFSA). Pell Grants are not loans and do not need to be paid back. On Nov. 11, the program stopped taking applications when it was considered unlawful by a federal judge in Texas. The U.S. Supreme Court will now hear the case starting Feb. 28. Currently no loans have been forgiven but as soon as the Supreme Court reaches a decision the plan will either be reenacted or ended.
"What our student loan team has been working on right now has been making sure that we're able to get this forgiveness accessible to everybody, making sure that the courts allow this to go through, and then when it does go through that we're ready with a solid implementation plan," Jaylon Herbin, Director of Federal Campaigns for the Center of Responsible Lending, said.
A report from LendingTree found that 30.2% of Black families, 20.0% of white and 14.3% of Hispanic families hold student loan debt. Since 2020 loan payments have been paused, but this pause will expire Aug. 31, when monthly payments will resume for all borrowers. Without these payments, many families would have more expendable income, which would especially help people of color.
"We want to bridge the racial wealth gap. We know that by canceling student debt that will allow communities of color to be able to have a little bit more financial stability, being able to purchase homes, start families or start a business," Herbin said.
University of Georgia graduate Samantha Badeau applied for the debt relief program and hopes the program will be approved to assist low income Americans.
"I'm coming from a low-income household, my parents together made only $24,000 a year, if not less because my mom now doesn't work. So it was very huge to me when they said people who qualify for Pell Grant will have up to this amount ($20,000 in relief). I feel like they were very strategic with that because people who already are classified as low income who already cannot afford college really need that boost, which is what it should be for," Badeau said.
The plan has also faced much opposition. Republican Indiana Senator Mike Braun addressed the plan in a speech to the Senate expressing his concern about where the money will come from.
"President Biden's student loan debt transfer does not cancel or forgive anything. These debts will still be paid, it's not like they go away. What does it say about the whole idea that when you take on an obligation and you agree to it that you can just get rid of it. There are many people across the country
that would want to be in on that Gambit as well." Braun said. "He has simply shifted the costs of repayment onto everyone, including the 65% of American workers who chose not to get a college degree."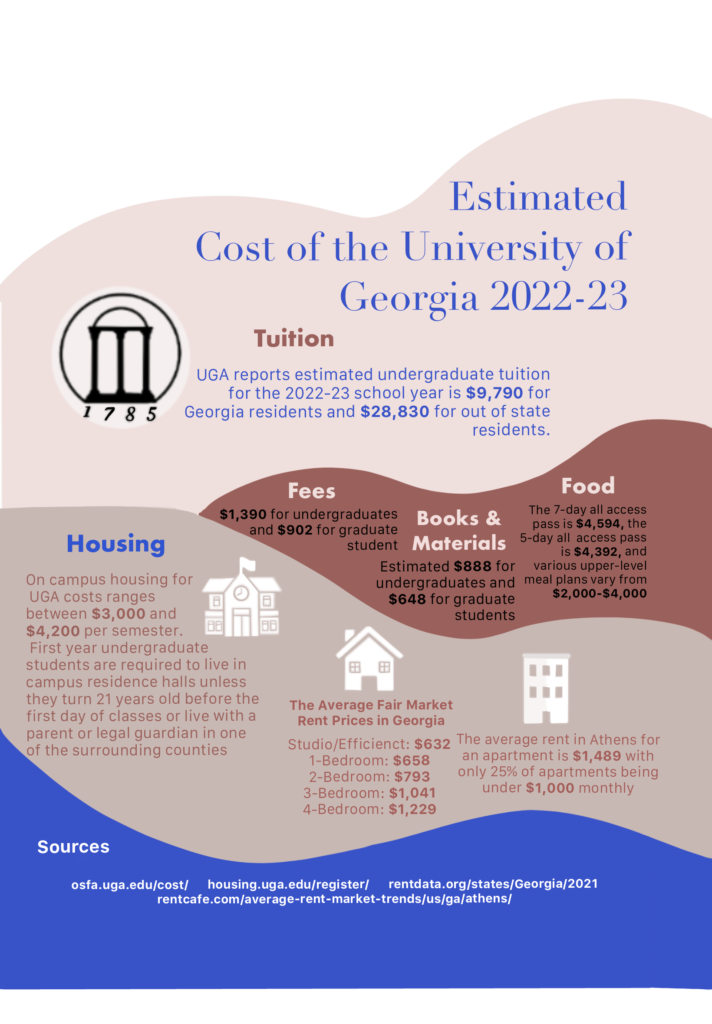 The debt relief program's income threshold was $125,000 or less for single-income households and $250,000 or less for dual-income families earned in either 2020 or 2021. This threshold helps a majority of borrowers qualify for some relief.
"Most people who have student loan debt, there's a reason why they haven't paid it off yet. Because they don't have the money to pay it off or it takes them 15 or 20 years to pay it off. I felt like most people were eligible, and the income threshold was high enough and fair," Walker said.
As of October 2022, the Educated Data Initiative reported that student loan borrowers in the U.S. owe a collective $1.617 trillion in federal loans. The Congressional Budget Office estimates that $430 billion of that debt could be canceled by the program.
"Because it's such a crisis and it affects so many people and families, some kind of forgiveness is good. Whether it's the $10,000 or the $20,000," Walker said.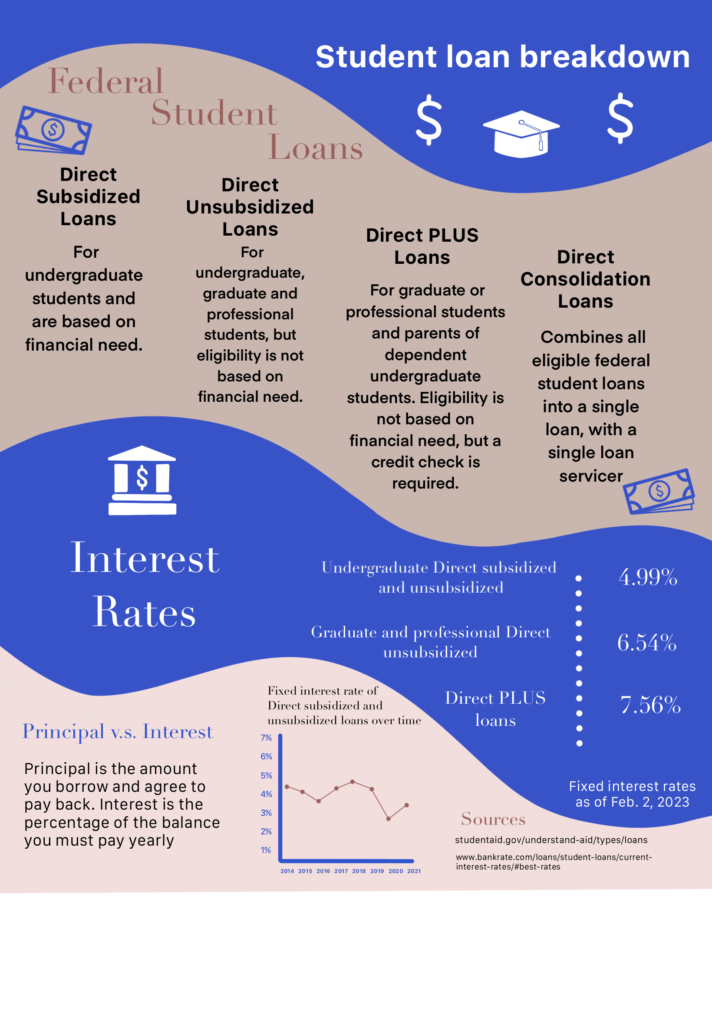 The estimated tuition for four years at the University of Georgia is $48,870 for Georgia residents and $126,202 for out-of-state students. Fourth year UGA history major Maggie Sutherland transferred to UGA from Gordon State College when her major program there was dissolved. The increase in tuition cost shocked Sutherland.
"It was a major drawback because it's so much more expensive. I was at Gordon because of proximity to my house and how affordable it was, and then the jump to UGA, tuition was just insane," Sutherland said. "It's a shock because you get done with tuition and then you get hit with fees, then after fees you get hit with rent and rent and Athens is insane."
UGA's immense cost is often buffered by scholarship offers, but these scholarships don't always cover everything.
"I went into college with $0. I got accepted to UGA and got what I thought was a spam email. I was like, 'this looks suspicious,' but looks like I could get a mentorship, so I applied. Next thing I know I got a letter saying 'hey, you got approved to join this program. On top of that, we see that you are financially in need, so here's $20,000 for you,'" Badeau said. "I did have to take out loans here and there due to some circumstances (with the scholarship), but luckily I only have around $19,000 in loans. The scholarship was really huge for me and I'm so grateful that UGA gave me that opportunity, but the debt relief program would be life-altering for me."
Sutherland and Badeau both recieved HOPE scholarship and received Pell Grants. To avoid student loans Sutherland works at a restaurant in Woodbury every weekend, around a two-and-a-half-hour drive from Athens.
"It's much more stressful because I have to go home every single weekend and have to be in Woodbury at 4 p.m. but I don't get out of class here until 12:20 p.m.," Sutherland said. "I can't take classes on Monday, Wednesday, Friday that go after 12:20 so I can be home to work." Badeau also had jobs while in school, working through Federal Work-Study for two years. Federal Work-Study is a program that offers part-time jobs to college students with financial need allowing them to work on or off campus at participating schools to earn money for expenses.
"I worked in the library at minimum wage my freshman year and then in the financial aid office. It was a couple hours (a day) until the office closed. But that's the last job I did (in college) because it hardened me mentally," Badeau said. "It was so debilitating to see the financial situation and people begging about how they can go to UGA. This is where they want to be, but they're struggling. It broke my heart because I was in that same position too. When I got my acceptance letter to UGA I was happy, but I was worried about 'how can I afford it?'"
Financial decisions can seem overwhelming for students considering higher education after high school, but Herbin thinks research is vital to making these decisions.
"Do your due diligence, do your research, understand what loans you're taking and understand what your family budget can be. (Understand) what their investment into your future can be, and what your plans are in life," Herbin said. "Then weigh the options between a community college, a four-year institution, private college or public college, but also in-state or out-of-state tuition."
While the cost of college is a major drawback, the gratification of graduating provides redemption, says Badeau.
"That victory moment when I turned my tassel, I literally broke down on the ground crying. It was hard, but it was a nice feeling to know that I did not give up. Do not give up no matter what the adversary is because when you've crossed that finish line it feels like a huge weight is lifted," Badeau said.