Cedar Shoals Gaines a new coach
With a daughter attending the University of Georgia, John Gaines moved over 750 miles from Chicago to Georgia in July 2020 to teach special education and coach softball for the Cedar Shoals Jaguars.
When Coach Gaines was a kid he played baseball, and when his daughters were old enough, he wanted to help them share that interest.
"I was only having daughters so why not get them involved with the sport I love in some way shape or form?" Coach Gaines said.
Gaines coached his oldest daughter, Jillian, from when she was five years old playing little league until she went away for college. The last team that he coached for his daughters was his youngest, Genna, travel ball team from when she was 12 to 17.
"I loved coaching them when they were 12, just because they're so wide-eyed and willing to learn," Gaines said.
Gaines is very well versed in the softball world, coaching everywhere from little league, to high school and travel ball, as well as junior college. By coaching all of these leagues, Coach Gaines has learned different coaching methods and techniques.
To say goodbye, the girls from his travel ball team gave him a scrapbook with a collection of memories after their last tournament in Pigeon Forge, Tennessee. Gaines knew that he could not read it in front of them.
"I waited a good two weeks later when I was here in Georgia. I read it after getting home from practice one night. It made me feel like I made an impact on them, not just the softball players but as young ladies and that means more to me than anything," Gaines said.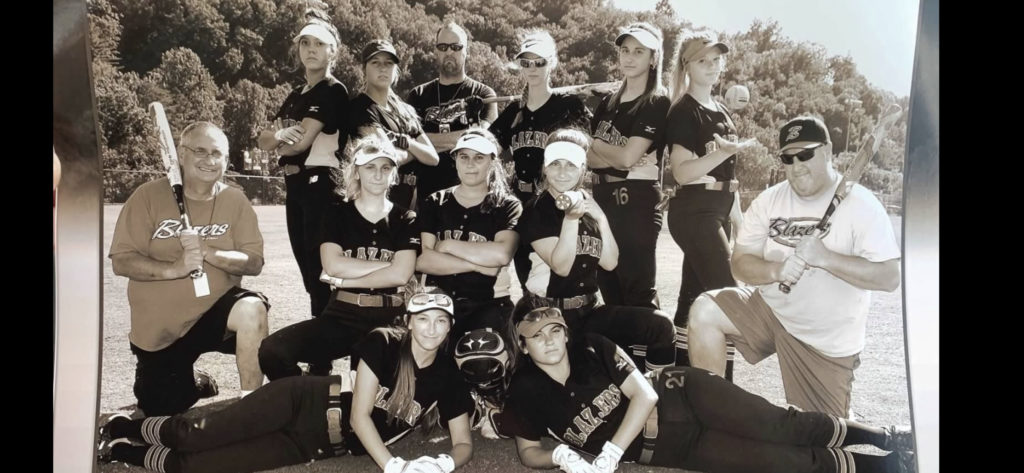 Coach Gaines helped his daughter move to UGA and closed on a house just as the season began.
"I think he moved here on like July 27, and I think the next day we were out on the field," Head Coach Brittany Ritter said. "I thought that was crazy, like he was moving states and he still was able to make it work."
With a fresh set of eyes, without bias or any past relationships, Gaines helped put players in positions that other coaches may not have imagined them playing, seeing different potential.
"We have a lot of really good young talent and we need to take that and build upon it," Gaines said. Because of injuries and lack of players this season, the coaches were forced to move players around into different positions.
Gaines said, "I think they have opened their minds and willingness. Like when one person gets hurt, or goes down, or gets sick, we've been able to ask somebody else to step up and do their job."
Still, the pandemic caused problems as the team tried to continue its growth.
Eight games were rained out this season, rescheduled on practice days, and led to several major injuries including two ACL injuries, one rotator cuff injury, and a handful of minor injuries.
"I feel like games would have been a lot better like last year. We had our first good winning streak and getting our goals this year, it kind of just dropped. We were missing girls, and we didn't have a lot of priorities. So it kind of messed things up for everybody," junior catcher La'Kayla Massey said.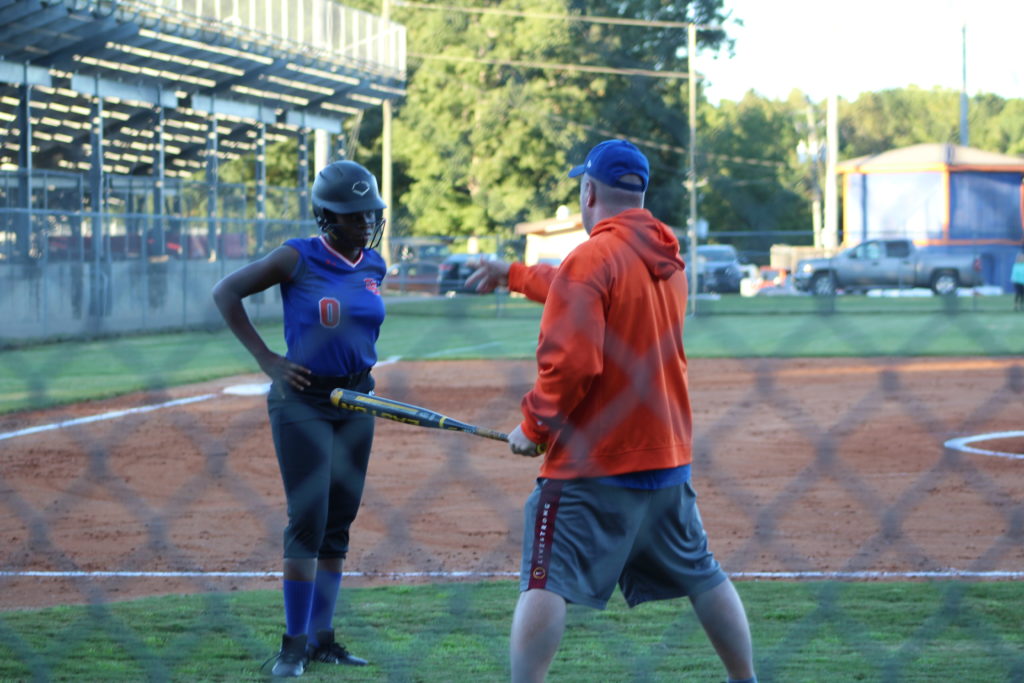 Gaines believes that the lack of on-field practice time before and early in the season hurt the team overall, but as the season went on, improvements were noticeable. For example, a parent from the Flowery Branch team even came up to them after one game and told them how much they had improved since the last time they had played them.
"I think the most evident thing was that people who have been playing together for years or people who've seen us play for two years long, they were taking notice and I think that was the best validation I could ask for," Ritter said.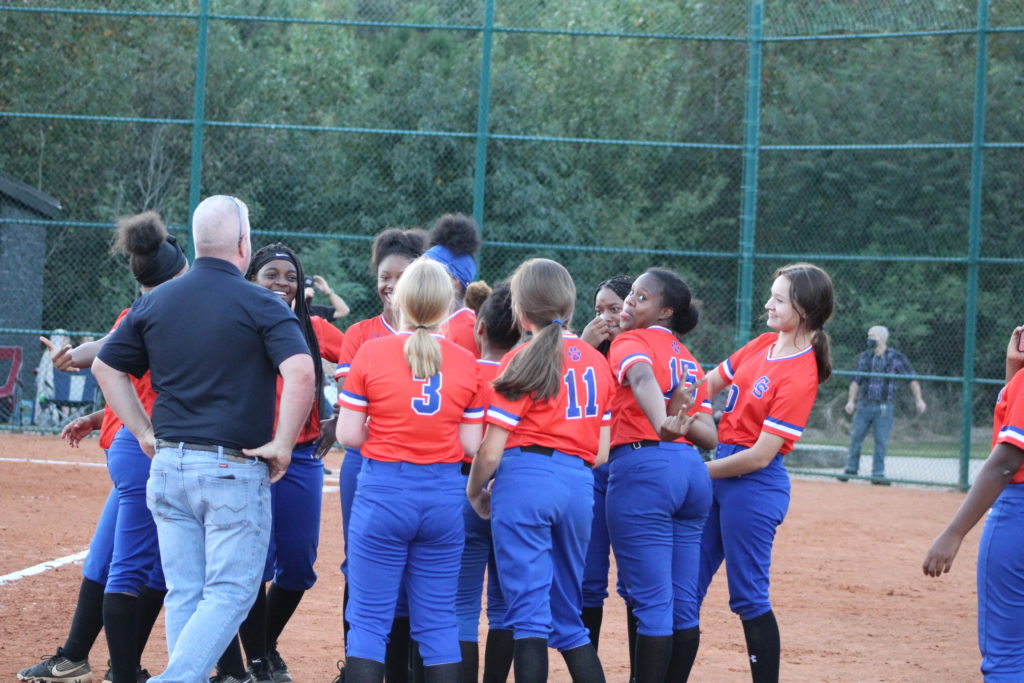 "It's the greatest compliment when a coach or parent from another team says your girls have really improved," Gaines said. "That's an observer that doesn't see you guys on a daily basis. I've not only had parents say that to me, but I've had umpires who have seen us multiple times this year say it."
Massey believes that those improvements can be attributed to some of the skills the team worked on with Coach Gaines.
"[He] has brought this new, more advanced side of us out. Even though we were losing games, we were doing things like, throwing to one and then checking the other bases," Massey said. "He's a really great coach and he's really gonna be good for our softball team. He's gonna bring things to the table that we might need, and he's gonna fill in the holes that we have."